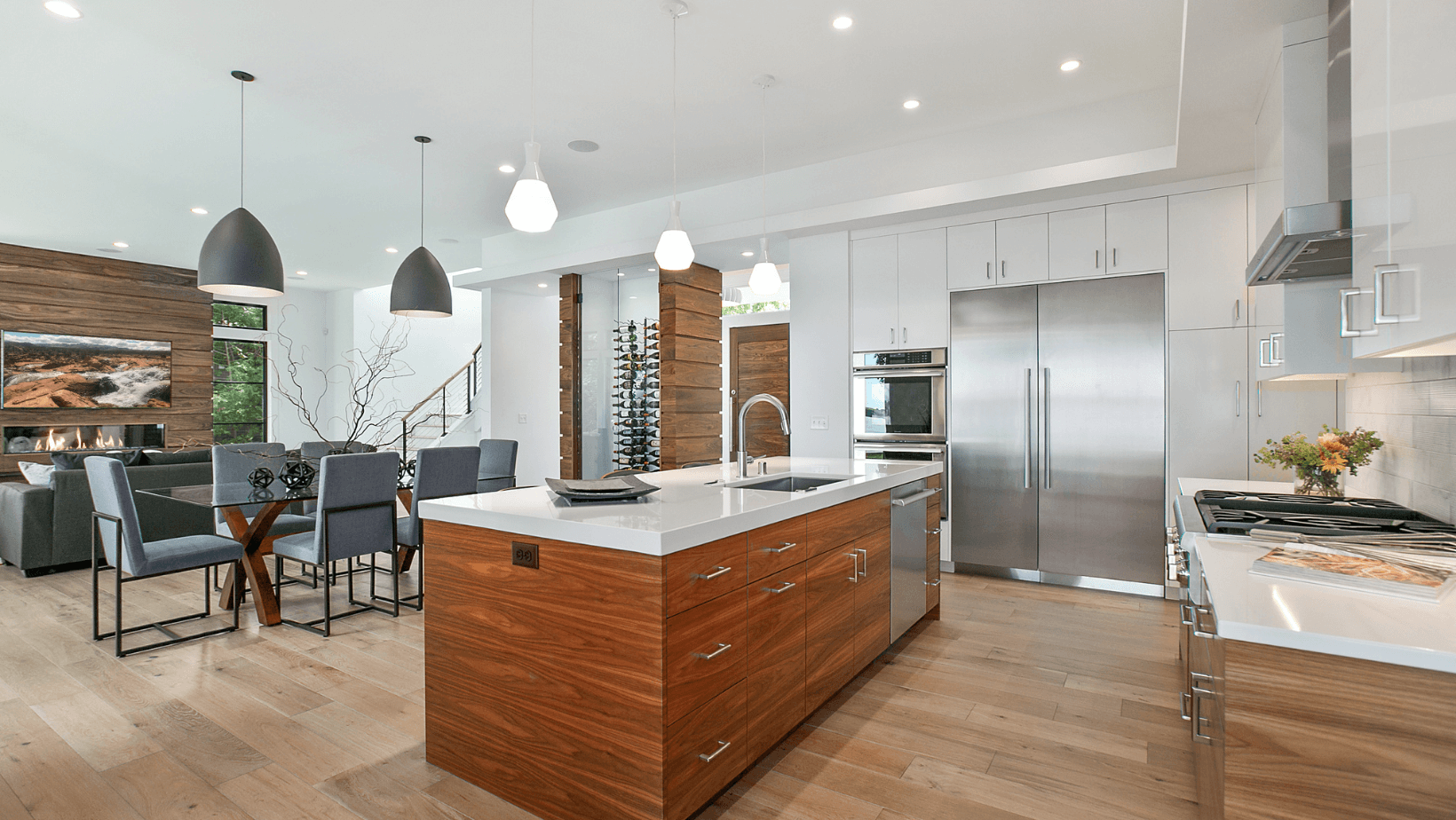 April 18, 2022
6 Benefits of Buying New Construction
Now more than ever, it's a great time to consider buying a new construction home versus a previously owned home, especially in Denver, CO, where the real estate market is extremely competitive and resale inventory is historically low. Denver new construction homes may have a slightly longer timeline from contract to move in date, but the advantages of buying new are undeniable. 
Here is a list of 6 benefits that Denver new construction homes have to offer:
1. A New Construction Home Can Be Customized to Your Needs
One of the top reasons to build new is the ability to personalize your home to fit your specific needs and wants. From choosing your floor plan to picking out finishes like flooring and fixtures, you have complete control over how your home looks and feels – something you don't get with an existing home. This is one of the most popular reasons people choose new construction. 
2. A New Construction Home is Built With Energy Efficiency In Mind
Another great perk of buying new construction homes is that they are built with energy efficiency in mind. Energy efficient measures such as HVAC systems and insulation can lower utility bills and help homeowners save money. When you buy a newly built, energy-efficient home, the savings can add up quickly. For instance, you can save enough in one year to buy five ski lift tickets – a major bonus in Colorado. 
3. A New Construction Home Meets Current Building Codes
Not only are new homes more energy efficient, they also must meet current building codes, which means they are up to date on the latest safety standards. This includes features like fire sprinklers, smoke detectors and carbon monoxide detectors – all of which help keep families safe.
4. A New Construction Home Comes With a Warranty
One thing homebuyers love about new construction is that it comes with a warranty. Most homebuilders offer a 1-year warranty on workmanship and defects, and many also offer extended warranties for things like the roof, windows and appliances. This gives buyers peace of mind knowing that their investment is protected.
5. A New Construction Home Is Built With the Latest Technology
Another benefit of buying new construction homes is that they are built with the latest technology integrated into the home. This means that your home will be wired for things like high-speed internet, security systems and smart appliances. Trying to retrofit an existing home to become a Smart Home can be expensive, when with a new construction home a lot of these features come standard and equipped for the future.
6. Homes in New Construction Developments are More Likely to Appreciate in Value
When you purchase a home in a new construction development, you are investing in an area that is likely to see appreciation in value. This is due to the fact that many developers choose locations that are up-and-coming or have high potential for growth. For example, if you buy a new condo or townhome near a soon-to-be light rail stop, you can expect the value of your investment to go up once the light rail is operational. 
It also goes without saying that a newly built home can save you money on repairs and maintenance. So far this year, used homeowners have spent about $436,125,106 more on repairs and maintenance than owners of new construction homes. 
Building a new home can be a great experience. Select a home builder you can trust and you will be well on your way to achieving the Denver new construction home of your dreams. 
Contact BLVD Builders for a list of new homes Denver CO.